FAA INFORMATION EFFECTIVE 02 MAY 2013
Location
FAA Identifier:
WS81
Lat/Long:
45-56-52.8000N / 092-06-30.6700W
45-56.880000N / 092-06.511167W
45.9480000 / -92.1085194
(estimated)
Elevation:
1000 ft. / 305 m (estimated)
Variation:
01E (1995)
From city:
12 miles NE of WEBSTER, WI
Time zone:
UTC -5 (UTC -6 during Standard Time)
Zip code:
54830
Airport Operations
Airport use:
Private use. Permission required prior to landing
Activation date:
05/1999
Sectional chart:
GREEN BAY
Control tower:
no
ARTCC:
MINNEAPOLIS CENTER
FSS:
GREEN BAY FLIGHT SERVICE STATION
Attendance:
CONTINUOUS
IRREGULAR - CALL AMGR TO VFY ATTENDENCE.
Wind indicator:
yes
Segmented circle:
no
Airport Communications
| | |
| --- | --- |
| WX AWOS-3 at RZN (13 nm SW): | 118.325 (715-349-8563) |
Nearby radio navigation aids
| VOR radial/distance | | VOR name | | Freq | | Var |
| --- | --- | --- | --- | --- | --- | --- |
| RZNr053/13.5 | | SIREN VOR/DME | | 109.40 | | 02E |
| HYRr258/27.9 | | HAYWARD VOR/DME | | 113.40 | | 03E |
| RPDr336/34.8 | | RICE LAKE VOR/DME | | 110.00 | | 01E |
Airport Services
Runway Information
Runway 18/36
Dimensions:
1500 x 100 ft. / 457 x 30 m
Surface:
turf
RUNWAY 18
RUNWAY 36
Traffic pattern:
left
left
Airport Ownership and Management from official FAA records
Ownership:
Privately-owned
Owner:
ALPHA HOTEL AIRPARK LLC
2802 PRESTIGE COURT APT 3
EAU CHAIRE, WI 54703
Phone 715-713-0042
Manager:
TODD LITTFIN
E4625 INTERLACHEN BLVD
ELEVA, WI 54738
Phone 715-713-0042
Airport Operational Statistics
| | | |
| --- | --- | --- |
| Aircraft based on the field: | | 1 |
| Single engine airplanes: | | 1 |
Additional Remarks
| | |
| --- | --- |
| - | PPR |
| - | ARPT CLD TO WHEELED ACFT WHEN SNOW DEPTH EXCEEDS 1 INCH. CALL AMGR PRIOR TO LANDING TO VFY AIRFIELD & ATTENANCE SKED. |
| - | TOUCH AND GO'S N/A. |
Instrument Procedures
There are no published instrument procedures at WS81.

Some nearby airports with instrument procedures:

KRZN - Burnett County Airport (13 nm SW)
KSSQ - Shell Lake Municipal Airport (15 nm SE)
KGTG - Grantsburg Municipal Airport (25 nm W)
KOLG - Solon Springs Municipal Airport (25 nm NE)
KUBE - Cumberland Municipal Airport (27 nm S)



Road maps at: MapQuest MapPoint Yahoo! Maps Google Rand McNally
Satellite photo at: TerraServer Virtual Earth



Aerial photo
WARNING: Photo may not be current or correct

---
Do you have a better or more recent aerial photo of Alpha Hotel Airport that you would like to share? If so, please send us your photo.



Sectional chart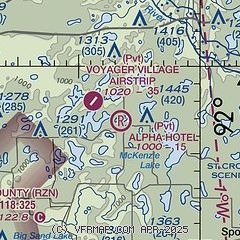 Airport distance calculator
Sunrise and sunset
Times for 19-May-2013
Local
(UTC-5)
Zulu
(UTC)
Morning civil twilight
04:57
09:57
Sunrise
05:33
10:33
Sunset
20:37
01:37
Evening civil twilight
21:13
02:13
Current date and time
| | |
| --- | --- |
| Zulu (UTC) | 19-May-2013 19:00:05 |
| Local (UTC-5) | 19-May-2013 14:00:05 |
METAR
KRZN
13nm SW
191815Z AUTO 17010KT 10SM SCT044 26/16 A2972 RMK AO2 T02620155
TAF
KHYR
28nm E
191739Z 1918/2018 13010G16KT P6SM VCSH SCT035 BKN140 TEMPO 1919/1922 -SHRA BKN035 FM192200 13010G16KT P6SM VCTS OVC035CB FM200100 11009KT 5SM -RA BR VCTS OVC010CB FM200400 10008KT 4SM -RA BR VCTS OVC008CB
NOTAMs
NOTAMs are issued by the DoD/FAA and will open in a separate window not controlled by AirNav.